Hello, I'm Sara Steffes Hansen.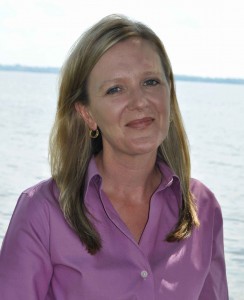 I'm fortunate to call many professionals and students "colleagues" from years of work in strategic communication, and in my current role as an assistant professor in the Department of Journalism at the University of Wisconsin Oshkosh.
My history includes work as a director, manager and consultant for high-tech and Fortune 500 companies. Today, I'm teaching advertising, public relations and new media courses – and blogging, researching and consulting in new media.
Everyday I try to think and act creatively – for teaching, research and enjoying life. What inspires me:
Art with my kids in our studio
Outdoor adventures with my family + dogs
Nature anywhere
Modern art
Tech influences on daily life
80s music and videos
My students – I love fresh ideas from these creative contributors!
Online, you may find me from time to time exploring an online game or virtual world. Most reliably, I'm at Twitter and LinkedIn.